But it's not really about us…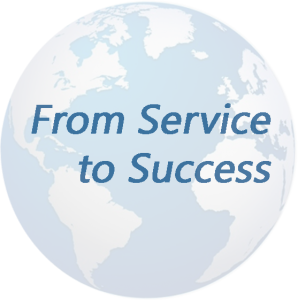 It's About You
Since 1994, JAMCO International has been providing global trade and supply chain services to our Customers around the world.
We are a global logistics provider but see ourselves in the Service and Success business: The business of delivering world-class Service to make our Customers heroes with their customer and a Success in their own companies.
We do this by forging strong partnerships with our Customers. Partnerships built upon close communication and collaborative relations with Customers rather than impersonal transactions …
Partnerships that focus on the 'partner' and not just the 'ships.'
It's About What You Want
Customers tell us they don't care how much we know – if they don't know we care.
At Jamco Group, our customer care is centered on keeping a continuous pulse on what Customers think about our service and performance – through frequent communication with our Service Team and Formal reviews with our Leadership Team.
We constantly ask our Customers why they choose us
Their answers:
Value – exceptional service at competitive rates
Thorough knowledge of international trade
Intimate understanding of Customer needs
Timely and efficient execution
Accurate documentation and attention to detail
A knack for doing things right the first time …
And quickly making things right to resolve problems if they do occur
And It's About Time
If you are looking for the kind of international logistics service you deserve, then it's time to look to the Jamco Group. We look forward to the privilege of becoming partners with you. Thank you!